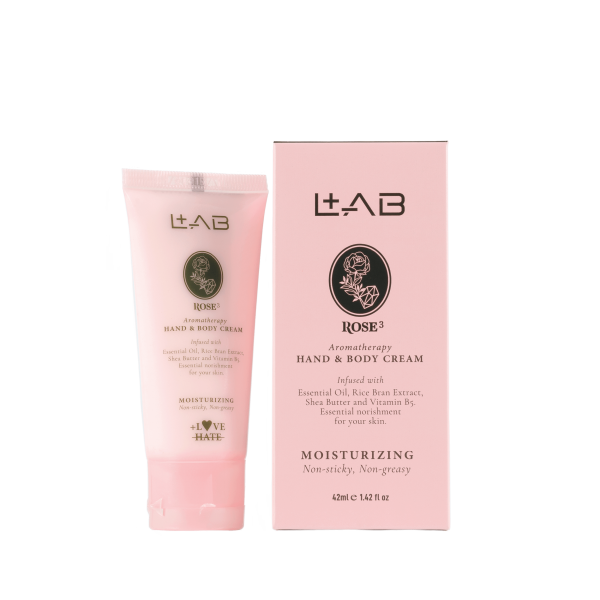 Rose³ 42ml Hand & Body Cream
$12.90
The rapid absorption for ROSE³ 42ml Hand & Body Cream formula is Non-sticky & Non-greasy when apply to your skin.
Easily makes your skin moisturized, soft, supple, and pleasantly perfumed.
---
Description
Rose³ 42ml Hand & Body Cream
Rose³ collection is about Roses, Rosehip and Rose quartz. The creation of Rose³ is therefore inspired by love. No other word means more than LOVE, LOVE is something unique and multi-dimensional. Being loved is the most wonderful feeling in the world and giving love make one feel even better. Rose³ collection is all about embracing love and hate.
Rose essential oil (Rosehip & Rose Oil)
Contains a complex array of vitamins, minerals and antioxidants with soothing and moisturising properties.
Complexion smooth, bouncier, brighter and more luminous.
Scent
Infused with Rose oil and perfume, the therapeutic scent is loving, graceful and balanced. Skin pleasantly scented, naturally alleviate anxiety.